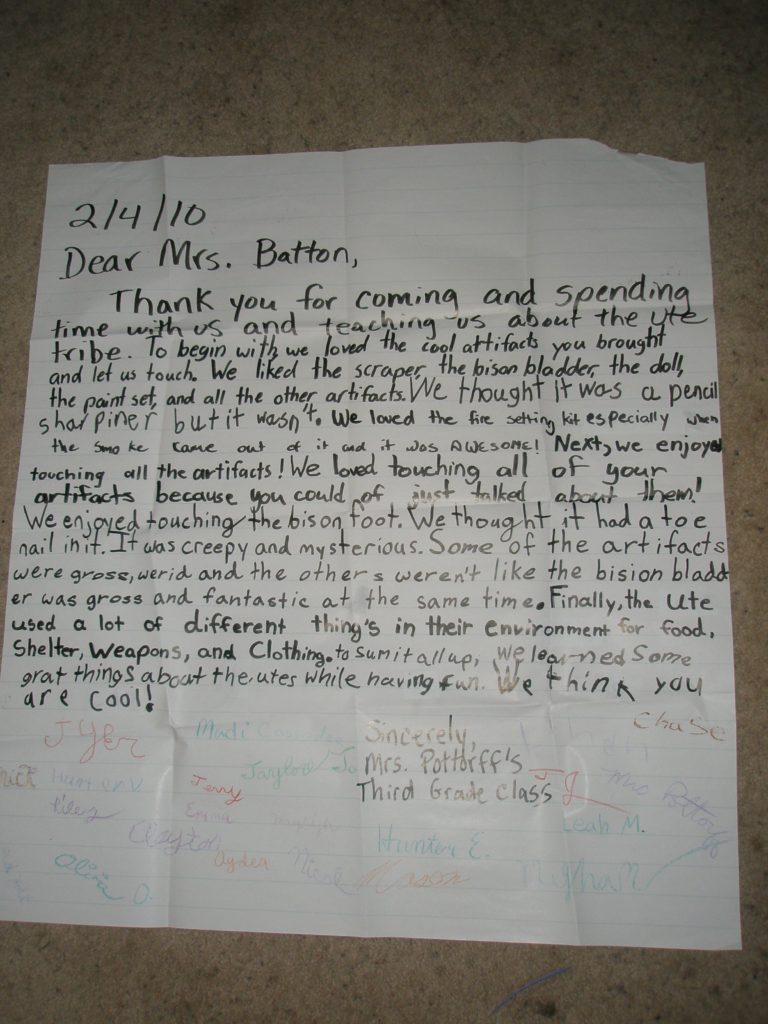 Making a difference
We strive to give every student an exceptional experience! Natural history and human history can be be tricky subjects. We provide the tools for students to evaluate and process information in an age appropriate way.
Cost effective!
We are cheaper than a bus trip, and much easier to plan. We will bring the artifacts to your room, and your students will touch (almost!) every artifact that we bring. Why look at things behind glass when you can hold history in the palm of your hand!
Teachers love us!
Words like "fantastic," "inspiring," and "fun" show up in our evaluations again and again. Bring us into your classroom so that we can show you what we are about!
Bring the fieldtrip to your classroom!
We want to dazzle you and your students. Please give us a holler!
The button does not work, so email us at:
PamsEcoAdventures@gmail.com